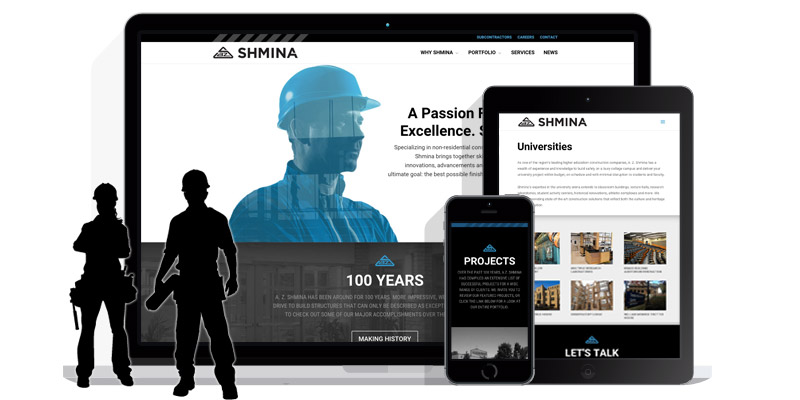 A.Z. Shmina has launched a new website. If you are reading this, you are already here!
Take some time and browse our new content and graphics. We are excited to continue to bring our passion for building to Southeast Michigan as we have since 1916. We love what we do, which is build great projects for our customers. We approach each project as a team of contractors, subs, architects, engineers and owners with equal stakes in success. We are problem solvers and our specialty is commercial facilities, hospital/healthcare, industrial and institutional projects of all sizes.
"We are thrilled to see our new website reflect who we are, our longevity and our passion for serving customers in Southeast Michigan", said Andrew Shmina, President.
We encourage you to email or call.  Keep it dialed-in here for more updates.