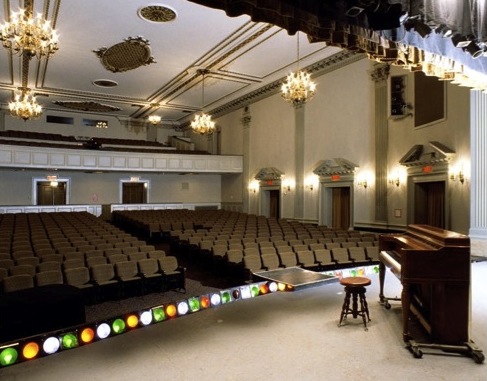 Anderson Center – Henry Ford Museum
Client: Henry Ford Museum and Greenfield Village
Location: Dearborn, Michigan
Architect Partner: Jickling, Lyman & Powell
Project Specifics: The project scope consisted of two phases: a courtyard infill addition and the restoration of the 1928 theater space.
Challenges: The project was challenging on several fronts. The 66-year-old theater required plasterwork and gold leaf trim that had to match the existing finishes. The seats were in poor condition, requiring a seating manufacturer to rebuild and reupholster each to original specifications. Prior to the courtyard addition, two feet of dirt needed to be removed using digging equipment within a congested and difficult-to-access area. Adding another degree of difficulty, Shmina was charged with containing costs to maximize available dollars, while working to complete the project on a very fast track schedule.
Cost: $600,000
Let's Talk
To learn more about our construction expertise for your industry, please send us an email or give us a call.